Miniature Lab Parents
Miniature Lab Parents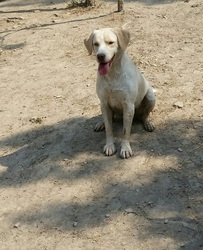 Slim above. He is about 43 lbs and has that perfect, happy go lucky playful lab disposition. Slim also carries chocolate and merle.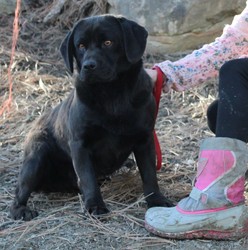 Steve is pictured above: He is a stout 38 lbs and is our smallest mini lab male. Steve can produce chocolates and blacks.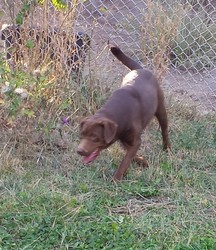 Philly (Video and Pic above ) Is our heftiest girl here. She is likely close to 48 lbs and is very happy and stocky built. She is not real tall, but is adorably sweet and outgoing. Philly is a Kit X Milly daughter and is a 2nd generation, 75% miniature Lab female.
Below is a video of past mini lab mommas. We no longer own Missy or Blossom.
Below is a short Video of Missy and Blossom!

We no longer have May or Kit. They have both went to their permanent, full time family homes. We do still have some of their children so we are keeping the video for reference purposes.

"May" (in video below with kit) is a cute little parti miniature lab female. She can be seen in action on the video link below: She is cute, fun, loves to fetch and play....she is at her new home now but we kept her son "Slim" to replace all of her great traits. Puppies from her and kit are really stout, and square. Their coats have been very nice so far with great, stocky bone structures and a pleasant disposition. We hope to be blessed with the same from Slim.