"Josie" Adorable and fun mini lab female out of Kit and Milly pictured below: 2nd generation 75% Mini Lab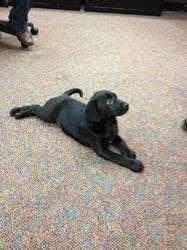 "Bently" Handsome Parti Male out of Gin and Jasper.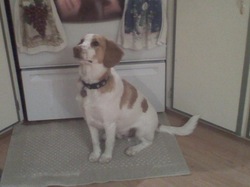 Missy and Kit Female below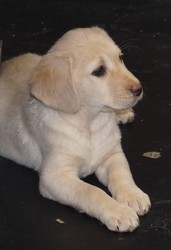 "Blossom" below is a 2nd generation 75% miniature lab female from Kit and Milly. ;o)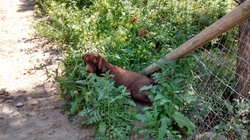 Sweet little girl below is out of Missy and Kit "Paisly"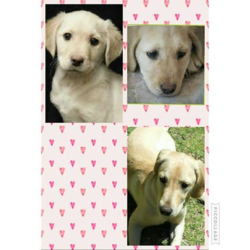 "Skye" pictured below is a beautiful yellow female out of Blossom and Willie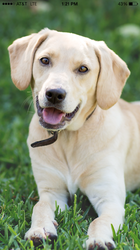 Below is "Jerry" from Kit and Milly. His owner reports this: "I love him to death. He is amazing and very smart""He retrieves tennis balls and puts them into my hand. Sits on command. 90% house trained"within just a few weeks! Adult picture below!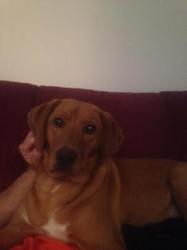 Jerry again below.....about 40 lbs tops owner says.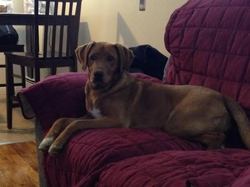 Remington a merle female from May and kit
Stunning Fox Red Female out of Philly and Wooley "Little Anne"

"Punkin" Perfect Choc Merle out of Kit and May